Uniform
We have a set expectation for uniform at David Livingstone and we ask that you always send your child into school wearing the correct uniform. Please click the uniform details above to access the list of clothes and where to buy them from.
Please note, instead of a white shirt or blouse, the children may wear a plain, white polo shirt. Sweatshirts, cardigans and PE tops with the school logo on, as well as ties, are available from Bubblegum, in Thornton Heath High Street. This is the only DLA uniform provider.
Furher details of our uniform can be found here.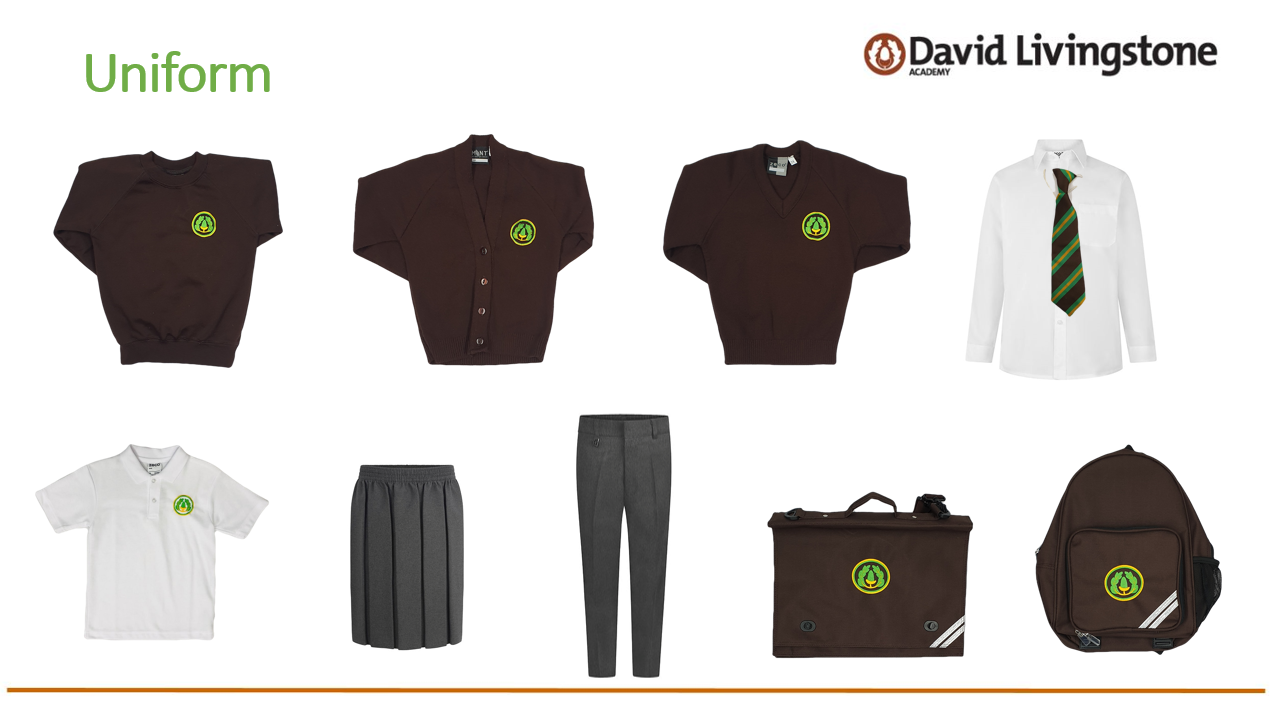 David Livingstone Uniform
Shoes
Please ensure your child(ren) wear sensible (flat), black shoes. This applies to summer uniform as well as winter, boots are not suitable for children to wear all day although they can be worn to school. Thank you.
Jewellery
In line with our Health and Safety policy, it is considered dangerous for children to wear jewellery to school, in particular during P.E. and playtimes. If your child has pierced ears, then one pair of studs is acceptable. If your child is wearing anything other than studs or other items of jewellery, they will be asked to remove these items, which will be placed in an envelope and be available for collection from the school office at hometime. Watches must be removed for P.E. lessons.
Hair and nails
Must be an appropriate style for primary school children. Extreme haircuts/styles are not allowed. Hair longer than shoulder length is to be tied back for P.E lessons and nail polish and make up are not allowed at any time.